xsoar-panos-upgrade-automation
XSOAR Content for managing the PAN-OS Upgrade process.
XSOAR Upgrade Services
Description
An XSOAR content pack for managing PAN-OS Firewall upgrades at scale.
This pack;
Starts, monitors, and tests Firewall upgrades from XSOAR
Allows you to batch upgrades together and run upgrades in parallel
Calculates upgrade paths and performs intermediary upgrades when moving between major releases
Manages active/passive High Availability
Tests the upgrades were successful
Dependencies
This pack leverages the excellent pan-os-python and pan-os-upgrade-assurance libraries to function.
Demo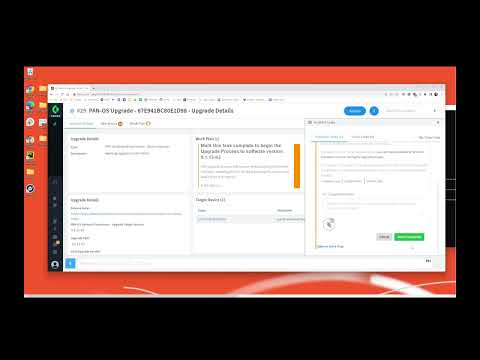 License
This project is licensed under the MIT License - see the LICENSE file for details
Support
Support for this project is provided as "best-effort" by Palo Alto Networks.